Give us a brief introduction to yourself:
Creative Mammals: A motion graphics and animation studio that helps marketing agencies and entertainment brands create evolutionary content. 
Robert Burroughs: Executive Creative Director and Founder 
Jules Verardi: Art Director
Mike Sweeney: Sr. Designer
Jonathan Hunt: Designer/ Animator
Bridget Herbert: Designer/ Animator
Fill us in on your Motion Design background and what led you into the industry:
Robert: I studied graphic design at Georgia State University, where I learned the principles of typography, color theory, composition, and, most importantly, conceptual problem-solving. I became enamored with motion graphics during that time but didn't truly dive into that world until after graduating. I really stretched the truth on my capabilities for the first couple of years, living by the "fake it until you make it" model, a skill that's handy when starting a studio that's trying to appeal to the exciting clients I wanted for Creative Mammals.
Tell us about the team behind The Walking Dead:
Robert: The final art direction and visual solution were driven by our Art Director, Jules Verardi, and Sr. Designer, Mike Sweeney. Mike was the lead animator during production, working alongside animators Jonathan Hunt and Bridget Herbert, who also handled the edit that served as the foundation of the piece. Katie Janse, our producer, made sure we delivered on time and kept the communication flowing between the teams at Creative Mammals and AMC, who was an absolute pleasure to collaborate with
Were you excited about making it?
Robert: I'll answer this for everyone… yes!
Did you feel the pressure to be working on such a huge hit with a fiercely loyal fanbase?
Robert: Again, I'll answer this for everyone… YES!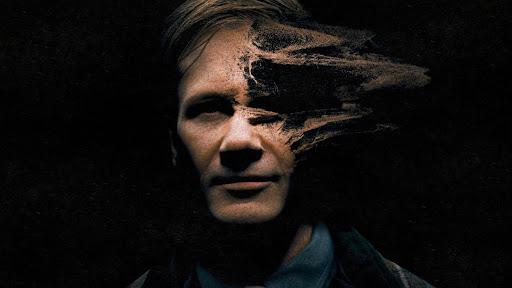 Could you tease events coming up in the new series? If not, how did you get around that? 
Robert: Both AMC and CM wanted to avoid creating a storyline in the edit. This piece was more about the mood and tone rather than the plotline, which was a surprisingly more difficult task than expected. We had to be cautious when pulling lines for each character so as not to inadvertently create a storyline or give too much away about the plot through their voice-overs. I suggested just using heavy breathing for everyone to circumvent this problem but was shot down immediately by our internal team. AMC, if you're reading this and you're into it, hit us up. I've already pulled clips.
What were the first things you had to discuss internally? 
Jules: Some of the first things we discussed were the themes for the final season.
Robert: Which led us to a bigger conversation around marketing a show associated with Zombies without relying on Zombies. (I know they're called Walkers… Zombie just flows better in that sentence.)
Jonathan: The show setting of this season incorporated these really cool propaganda posters, so we were immediately drawn to those as a jumping-off point for one of our initial concepts
Jules: We also started exploring ideas around corrosion or good things taking a turn.  
Below are the final three concepts we presented to AMC:
Propaganda: The promise of a new life and a fresh start within the Commonwealth is a tempting proposition – but at what cost? Keeping the same look and feel of the Commonwealth propaganda posters from the show, we will introduce our main characters alongside relevant political messages.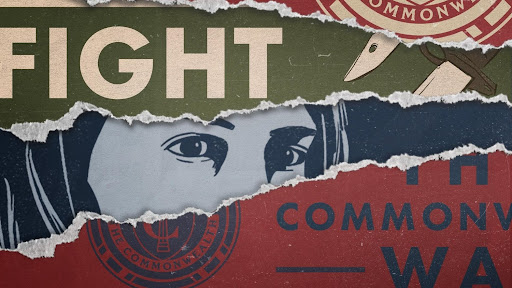 Signal to Noise: Our characters will distort and break apart as they express different emotions about their place in the current timeline. Connections between others start to blur, and often one must pull the signal out of the noise to progress. We'll use projection mapping to convert 2D photography to 3D models of the characters.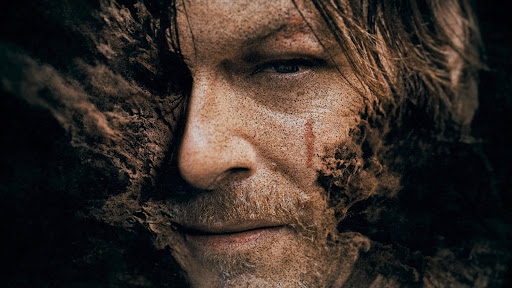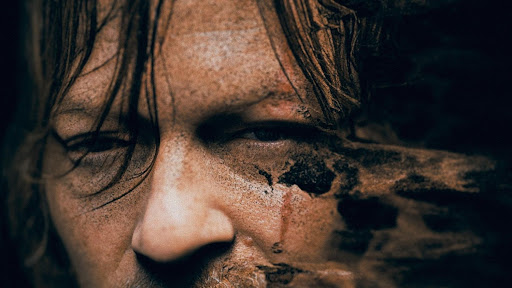 Indecisive Dichotomy: As our characters search for answers in the dark, they also turn to the light for hope and new beginnings. However, nothing is what it seems. Combining high contrast black and white backgrounds with dramatic light rays, we will create a visual duality reflective of the characters' journeys in the upcoming season.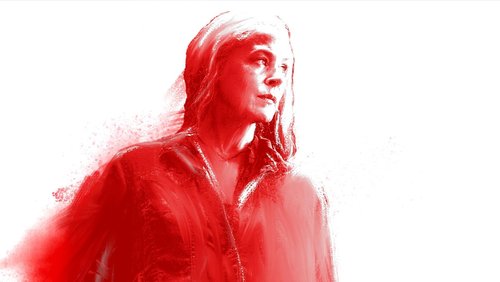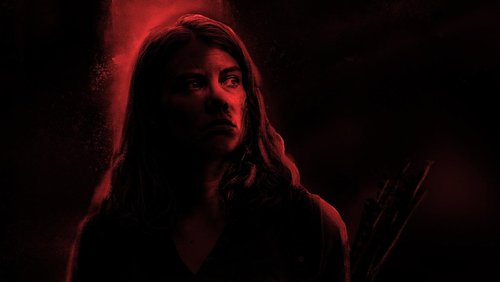 Jules: AMC landed on Indecisive Dichotomy as the promo's foundation but also wanted to bring in a touch of the corrosion concept from Signal To Noise.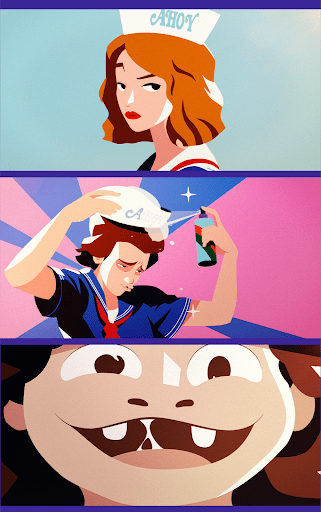 Take us through the production. What techniques did you use? What programs are you using?
Mike: Once we had a solid Animatic, the team had to rotoscope every image and run it through a customized photoshop action script to make them feel as though they had been painted. Each image was processed this way multiple times so that we would get a natural feeling of boil between frames. For the scenes where the characters are partially disintegrating, the effect was done in After Effects prior to adding the painterly look.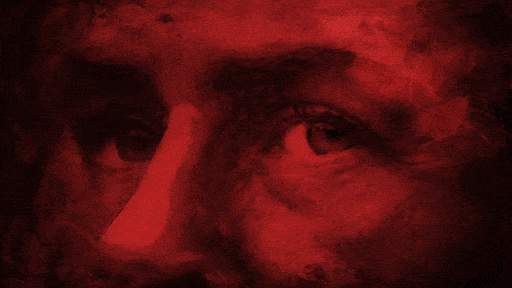 Bridget: In all, 450 unique frames were created in the process.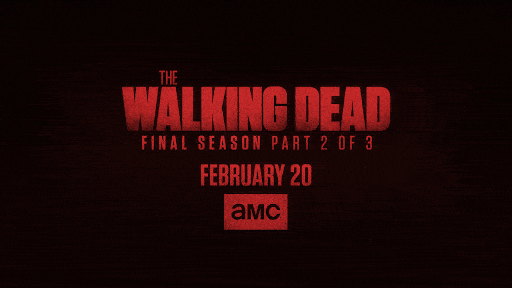 What was your favorite moment or most fun part of the project?
Bridget: Finding the deeper meanings and creating context where there previously was not felt the most rewarding.
Did you face any difficulties along the way? If so, how did you overcome them?
Jonathan: Figuring out a process to treat each individual frame was tricky. It took a lot of back and forth and experimentation to establish a process that allowed us to churn out frames in a timely manner. Once the process for our painterly treatment was established, we were able to split up batches of images between team members to share the load. It was a labor to get through each frame, but the result made it worth it.
How do you deal with creative doubt on a project?
Robert: The best way to deal with creative doubt is to prevent it from the jump. Most of the time, second-guessing comes from not truly understanding the client's needs. Asking questions and listening at the start of the project is key.
If you have a firm understanding but still find yourself second-guessing, doubting your creative solution, or simply in a rut, don't let your ego get in the way. Admit you're struggling. Ask for feedback. Brainstorm with someone. 
Never lose doubt you'll get it there. You will.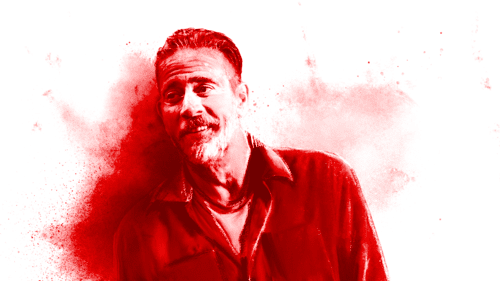 Do you have any advice for creatives on pursuing their dream projects? 
Robert: Only show the work you want to do more of. Every project allows for leveling up, some more than others, but get 3 seconds out of each project that's worthy of using in a reel. Combining such with personal projects will show passion and where you're heading creatively. Lastly, touch base with studios doing great work every few months with your latest and greatest.
Money no object; what would you love to work on most?
Robert: Projecting motion graphics on the moon aka Moonvertising… an idea I'm completely stealing from Steve Koonin, while at Coca-Cola. I'd like to think we could create something that would bring the world together in a full-on 'Hilltop' kind of way. BOOM! Two Coca-Cola references in one answer. Rise Up ATL! The truth is, we'd probably make something irreverent that does nothing for world peace… in all likelihood, it would probably create a calamity of biblical proportions… human sacrifice, dogs and cats living together… MASS HYSTERIA!
What's next for you and your team?
Robert: Title sequences are super exciting to us right now, so we're making moves in that arena as we continue growing our client base in the marketing world…speaking of world, we plan on taking that over at some point, too… you'll know we succeeded when you see the Creative Mammals logo projected onto the moon.