We met Bishop, a longtime producer, in 2019 at a creative meetup in Longmont, Colorado, where we all live. Shortly after, our newly launched studio, Tend, moved into an office in the coworking building where Bishop worked as a freelance producer and videographer. Although our time in that coworking office was short (thanks, pandemic!), our new friendship with Bishop blossomed over a love of dogs and a shared vision of a creative economy.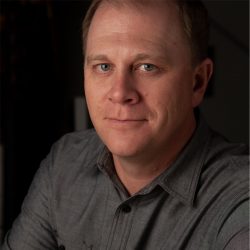 We saw Bishop's ingenuity and drive and brought him on as Lead Producer for our recently released planetarium film, Forward! To the Moon, and worked extensively together in 2020-21. Forward! has now been distributed to over 170 planetariums worldwide, and Bishop has transitioned his career into the NFT space. 
When we met, none of us had heard much about non-fungible tokens (NFTs), but as we were wrapping the film, Denver Donkey (Tom) was dipping his toe into the metaverse. We asked Bishop what he thought when he learned that Donkey had started selling crypto-art. 
---
Bishop
"You were the first person I knew that was starting to make NFTs, Tom. So it was definitely fascinating to see what you were doing in the space. I thought it was smart and also interesting; how you could develop a different kind of revenue stream than traditional client work.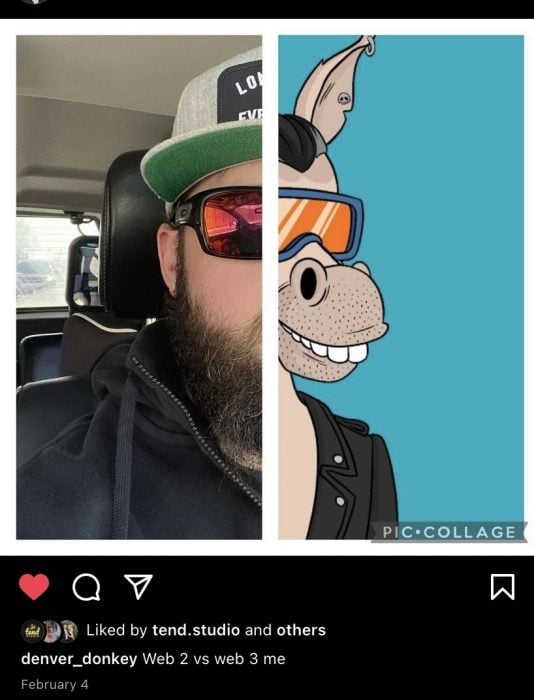 So I think that that was the big fascination for me, the opportunities it opens up for visual artists, musicians and other creatives to reach the audience directly, and develop those revenue streams in that way, rather than having to go through third parties." 
Donkey
"It's a new lane for the entire creative economy."
Bishop
"I've been working with an NFT company for a few months now, and I definitely know way more than when I first started, but it's still something that I would say I'm learning about every day in terms of what the real value of NFTs is and, and also the direction that they can go. There are so many different avenues they could go down; that's what is fascinating to me."
---
Bishop recently took on a full-time role with ORIGYN Foundation, a Swiss organization whose big focus is the authentication of NFTs and building a decentralized platform for marketplaces on the Internet Computer Protocol.
---
Bishop
"My current role is Head of Production for ORIGYN and Impossible Things, creating content to support the brand side as well as new items that are going to be on our market. The priority for ORIGYN is authentication. Whether that be luxury goods, like watches, collectible items, or digital items, they're able to authenticate down to the pixel level. There are things that you may not see with the naked eye until you have that super-high-resolution image, and you can zoom way in on the pixels and see where that authentication piece is. And those are things that only the owner of the NFT has access to.
You know, anybody can go find an image of said item, but those images that are available on the general internet will not be detailed. And you won't be able to get down to the pixel level to see what makes that item an authentic item. The NFT space is a little bit like the Wild West right now. ORIGYN is bringing a bit more control to the chaos." 
---
ORIGYN Foundation describes the Internet Computer as "A revolutionary new technology stack that is tamper-proof, fast, efficiently scalable and … promises to reverse Big Tech's monopolization of the internet."
In regards to ORIGYN's leveraging of the Internet Computer Protocol (ICP), Bishop tells us it's a platform that is "friendly in terms of the environment, [as well as] in terms of the fees associated with it. The ICP really has no gas fees." This news may be music to the ears of NFT creators who have battled through the "gas wars" (having to pay sky-high fees to mint their work).
On Impossible Things, the new ORIGYN-powered, heavily curated marketplace, both auction and buy-now sales will be possible, many of which will benefit charities selected by the NFT originators. Impossible Things will feature rich NFTs, which Bishop describes as "a more experiential NFT that is much more than just a JPEG image."
---
Bishop
"Within the NFT, we can house 4K video animations, smart contracts and authentication. We may even do short-form mini-documentaries that will live with the NFT and build the story behind these NFTs."
"Where I really see the future of the NFT,  especially with ORIGYN and Impossible Things, is creating more utility within the NFT itself for creators.  We'll allow creators to build gated content and expand what they can release with the NFTs by building more utility into them for the buyers. All these different elements get [buyers] more invested in you as a creator.
 "So when you come out with a new one, they're like, 'oh man, I had that last one, and it was really cool to see how they produced that or where it came from.'' And then they might buy the new one. It starts building more of a fan base for creators, allowing them to grow what they're doing." 
Donkey
"I love that! This is hearkening back to the bonus features on VHS and like the Metallica box set.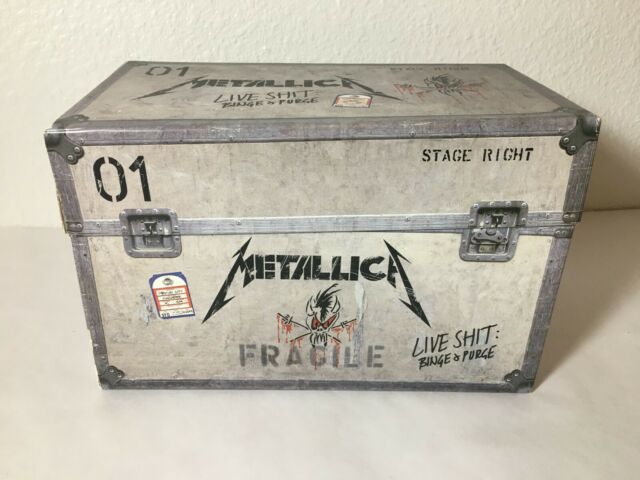 Man, I loved that thing. I wore those tapes out! They came in this cool box, and it had a picture book and some autographs, and it felt so comprehensive, and it had a behind-the-scenes interview with them in the studio. And so it just gave you a lot more reason to like that song or like that album or respect that band. And I see all that thought process being applied to NFTs. That's so nostalgic, and it's so fun to see history repeating itself." 
Mrs Donk
"And it gives people a purpose for wanting to purchase the NFT rather than just deciding, 'Oh, it's a JPEG. I could just steal it myself.'" 
Bishop
 "I think that's really where the value of these [rich NFTs] goes up exponentially. Yeah, you could right-click on it and save a low-res version of that image, but you're not getting the full experience of that actual NFT." 
Donkey
So, what advice would you give to Motion Designers interested in working with agencies or foundations such as ORIGYN, and for platforms like Impossible Things.
Bishop
"With ORIGYN, we're incorporating a variety of Motion Design into our events, our marketplace, and promotions that we're putting out on social media. The motion allows us to create more dynamic content to live on these various outlets. 
ORIGYN recently did an event at NFTLA, and we were one of the sponsors for a nighttime event at a dome. So we created a full-blown projection video with you [Tend Studio] that we projected right before Steve Aoki had a concert in that dome. So, we're pretty headlong into the motion side of things. 
I would say having good Motion Designers is something we're regularly watching for. And just having Motion Designers that we trust, that are talented, available, and able to work under our tight timelines; that's definitely a big thing for us.
In terms of advice, I would say, having a portfolio that shows a variety of work but also speaks to your knowledge about NFTs and what you've done in that space is really helpful. So we know if we're working with a Motion Designer that gets the NFT world, that makes a big difference for us.
There's just a ton of great videos out there to watch. Some start in very simple terms, explaining what an NFT is and why there's value in it…  it's a crazy space right now, with so many different teams and players, but I think there's a lot of resources out there that have good video content." 
---
He recommends Gary Vee's content for a general overview, as well as the bi-weekly newsletter "The Tilt" from the Content Marketing Institute. 
---
Mrs donk
What about the future for ORIGYN and Impossible Things?
Bishop
In June, the OGY token (a unique crypto-currency) will launch on the exchanges.
The mint pass for Impossible Things will be released June 13, and we'll have our first NFT drop on Impossible Things in June as well, which is going to be a very big one (that I can't talk about yet).
There are some amazingly creative ideas that will be intriguing to see come to life. And some of the people we're going to be putting NFTs out for are just fascinating people. So the stories that we're going to be able to tell are really exciting. It's just amazing to see the creativity that they're bringing and how quickly they're making it come to life. So that's been super exciting and interesting for me." 
---
As far as a long-term future for NFTs is concerned, Bishop speculates that they'll become more rich, utilitarian, and experiential, perhaps in the form of concert tickets with behind-the-scenes content for holders. He also predicts that through the use of the ICP, minting NFTs will have a much smaller carbon footprint and become a much more sustainable process. 
It was enlightening to speak to Bishop to learn more about how the ICP may help Motion Designers power their NFTs, create new revenue streams, and develop more rich, experiential projects that provide value for collectors. 
We'll definitely be watching for what's next from ORIGYN Foundation and Impossible Things!